Prolon Fasting Mimicking Diet Kit + BONUS Post Fasting Guidelines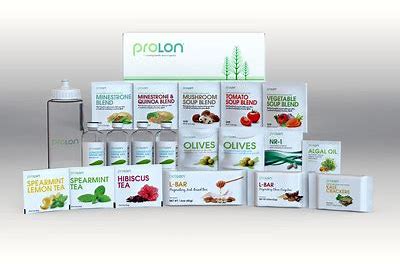 Prolon Fasting Mimicking Diet Kit + BONUS Post Fasting Guidelines
This is your opportunity to gain the benefits of a 5 day fast without the pain and discomfort of a true water fast! 
Prolon Mimicking Fasting Diet Provides you with the perfect amount of macro and micro nutrients, all in a super simple and convenit kit, to help you achieve your fasting goals!  The guided food plan provides you with really excellent tasting plant based foods including snack bars, soups, olives, kale snacks, teas and supplements. The only thing not provided is the abundance of water you will need to consume during the fast! 
This is a phenomenal way to gain all of the benefits of a true water fast without the pain!
WHEN YOU ORDER FROM ME, AS A BONUS, I INCLUDE POST-PROLON DIET GUIDELINES TO FOLLOW FOR OPTIMAL RESULTS!
Check out this video to learn more about the Prolon Fasting Mimicking Diet!