Success Story - David E., 34
In the Summer of 2015, I jumped about 120ft on my dirt bike and missed my landing. I landed on my head and rolled, hitting my head repeatedly. This crash resulted in an immediate air evacuation and near death. I was diagnosed with a broken collarbone and 2 brain hemorrhages. Neither of which, traditional medicine was able to treat, or offer hope of recovery.
My repercussions included severe loss of memory and constant, constant double vision. I couldn't remember what year it was, how old I was, nothing. For months, I Iost my short-term memory even after taking a small nap. I had absolutely no energy, depressed moods and gained more than 50lbs in 2 short months.I knew since traditional medicine was not helping, and probably hurting me, I turned to natural alternatives. After trying numerous self-help healings and daily yoga without results, I turned to Krystal.Krystal was with me every step of the way, she ran a micronutrient test that uncovered my vitamin deficiencies and put me on a heavy supplement regimen and eating plan that changed my life.
I detoxed my body and eventually was able to add in exercise and find other ways to relieve my stress and improve my health. Krystal was always accessible, modifying my plan to see results. Now, 2 years later I am completely symptom-free and feel amazing. I tell everyone I know, friends, family, and colleagues to use Krystal and her company Alternative Wellness Solutions.
Success Story - Caitlin M., 33
After years of struggles with infertility, I was finally diagnosed with PCOS in 2014. In the four years since I have struggled with food, exercise, and my hormone levels. It felt like no matter how hard I worked out or what I tried, my midsection was still getting larger and larger.
When I saw the THRIVE Detox offered by Krystal, I reached out and decided to give it a try.After my first 7 days on the detox, I put on a pair of jeans I had not worn in over 4 years! I had gone down 2 pants sizes, my energy increased and I just felt healthier.
Six months later I have lost an additional 5 pounds (for a total of 10) by keeping the shakes as a regular part of my diet, following Krystal's amazing guidance with my food choices, and regular exercise. I am so glad I made this choice and never want to go back to how I felt before my THRIVE Detox!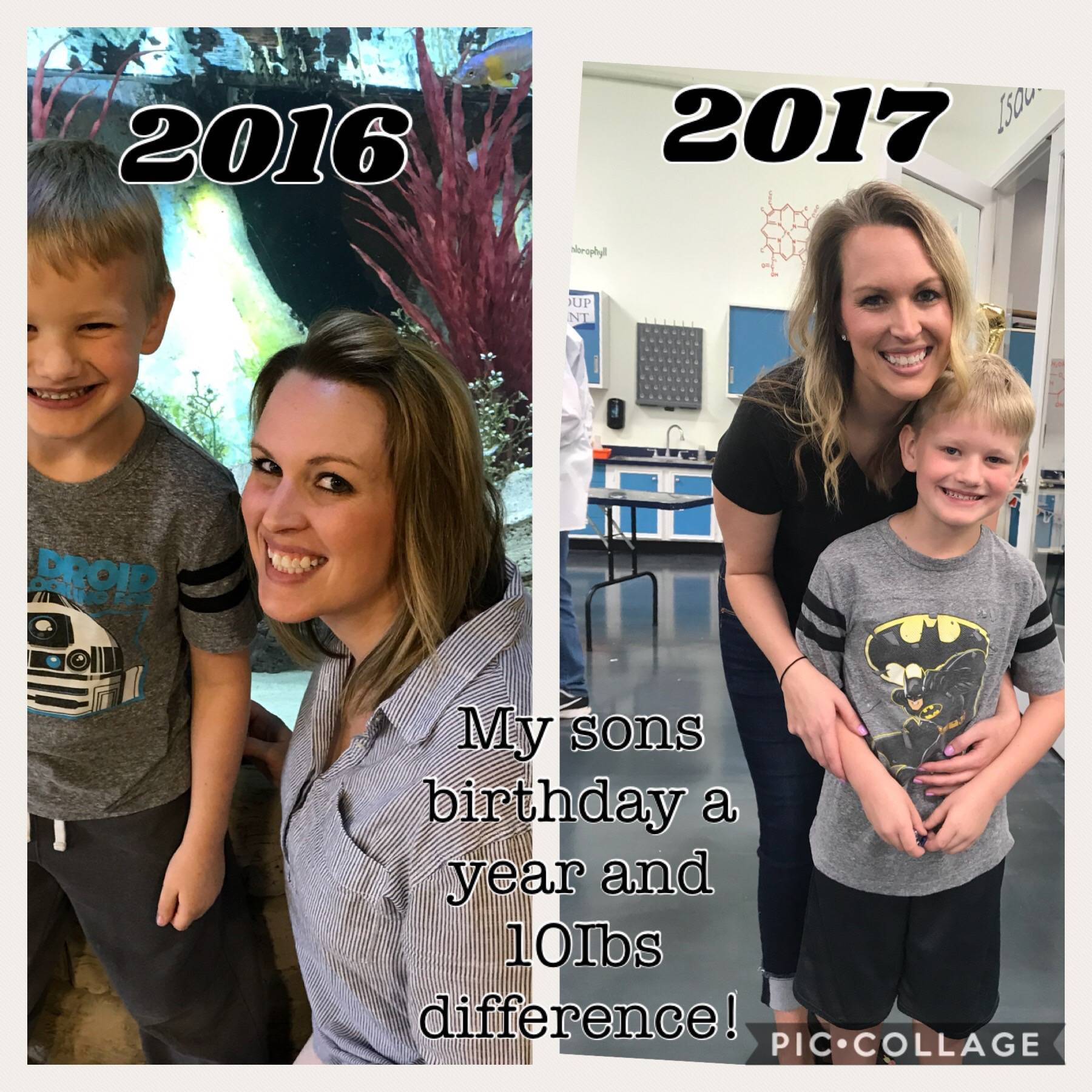 Success Story - Michael, 61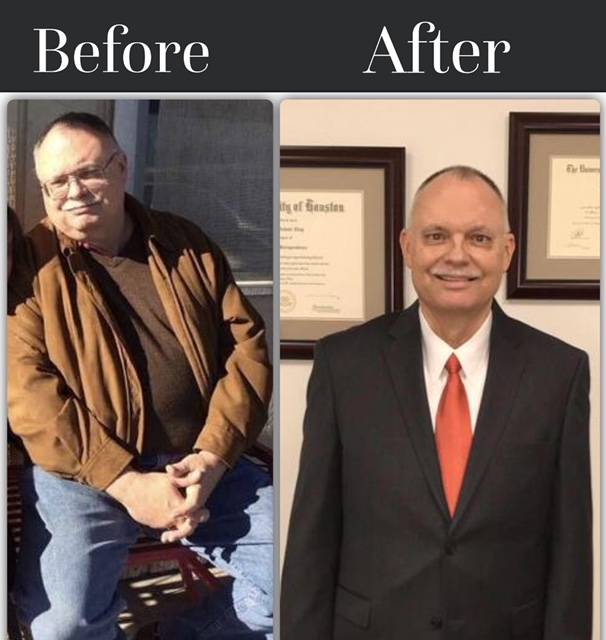 When Mike first came to me in July of 2016, he was 80 pounds overweight, he had high blood pressure, joint pain, extreme fatigue and gastrointestinal issues. He could barely make it through a work day. After the initial consultation, we worked out a plan that changed his life!
We jump started his metabolism and detoxed his body with the 14-day detox program. We provided him with the exact guidelines needed and he had weekly accountability sessions with Krystal. Within the two weeks he started losing weight and feeling great. His success continued with the customized meal plan, this provided him with the tools he needed to continue his lifestyle changes.
His healthy eating habits improved his joint pain and fatigue and he was able to begin a moderate exercise program of biking and jogging; both of which he wasn't able to do for years.He now has a new girlfriend and lives a very happy life!
Weight Loss to Date: 78 pounds

Success Story - Michelle D., 45
Michelle is a very busy woman! With 4 kids, a small business owner and an extremely active lifestyle - after she turned 40, she needed a jumpstart to help her boost her metabolism, maintain her energy level and improve her sleep. She had a moderately healthy lifestyle but her goals were to lose 20 pounds, increase her energy and stamina to make it through her 17 hour days, and achieve a good nights sleep.
We started Michelle right away on the 14-day detox to start improving her issues at the core. This program not only rids the body of harmful and fat-storing toxins but also jumpstarts the metabolism and guides you on the path to clean eating habits. After day 5, Michelle started feeling the energy and vitality that comes from purifying your body. She continued the lifestyle after finishing the detox by eliminating white sugar, dairy, gluten and starchy carbs from her diet.
She has now lost 21 pounds in two months since working with AWS! She has the energy and motivation to work out 3-4 times a week to maintain her weight and energy and Michelle looks and feels great!
Weight Loss to Date: 28 pounds
Success Story - Jenny, 56
I am a 56-year-old woman who has tried many diet plans in my life, I would lose the weight, only to have it come back once I started eating "normal" again. When I contacted Krystal Hammett with Alternate Wellness Solutions I was not sure what to expect, my husband and I eat most meals out, and eating is one of my greatest pleasures, so I certainly didn't want to be limited to eating "pre-packaged" or bland foods!
Krystal set me up with a list of foods to eat, and a list of foods not to eat, she also customized a vitamin supplement plan just for me and gave me some simple but delicious recipes to make. I was so surprised at how easy her plan was to follow, and she wrote it all out for me so I can refer back to it anytime.Not only have I lost weight, and am almost at my goal weight, but I have more energy and don't have that bloated, sluggish feeling that I had before.
Especially at night when I lay in bed, I no longer feel like my belly is lying next to me. I can see now that Krystal's solution is a lifestyle change that I can continue without feeling deprived of all the great restaurants in my area. With Alternative Wellness Solutions and Krystal's help, I look forward to making healthy decisions to keep me feeling good and looking good for the rest of my life!! Thanks Krystal 😀
Success Story - Patrick M., 66
Krystal Hammett's THRIVE gut healing supplements have truly changed my life. I have been suffering from IBS, which unexpectedly began about 12 years ago. I have seen every specialist in the Houston Medical Center that specializes in the treatment of IBS and my gastroenterologists has given me countless drug prescriptions, including all of the most recent drugs you see advertised on TV.
My wife had mentioned my condition to Krystal and she suggested I give her a call in early March of 2018. Krystal spent over an hour on the phone with me obtaining an understanding of my condition and the numerous symptoms I was experiencing. She customized a plan for me and two short months later I am symptom-free! My wife and I can hardly believe it and will always be grateful for Krystal's advice and support.
She is always positive and upbeat and unlike some doctors, she actually listens! Needless to say, I would highly recommend Krystal, her supplements, and her protocols.
Success Story - Krystal M., 35
Krystal Hammett, where do I begin!?!?! My now friend, educator on all things good for you, health guru, and someone definitely on my team of being a better ME. I am so glad that I decided to reach out and her her help on my health. I came to her with concerns with ADHD, anxiety, hormones, digestion, and diabetes in my future. She is very sweet, adaptable to you and your needs. I have been working with her for the past 3 years and she has helped me to make many wonderful changes and incorporated so many new things that I would have never accomplished on my own.
First of all, I am a grown adult who has hated vegetables all or her life and I officially eat veggies everyday now! Woohoo!!! Thank you!!! Despite my initial resistance, I now take daily vitamins and supplements to help me feel better. I had dabbled with gluten free options, but I had never fully taken the dive before working with Krystal. I have officially been gluten free for over 2 years now and feel amazing because of it. I even have a flatter tummy!!
I am off of my prescriptions for IBS and over the counter meds for my acid reflux that I had taken for years. I never realized HOW important the things are that you put in your body. So, Krystal Hammett, thank you for being on my team, helping me learn about good health, not just in food, but as a lifestyle and thank you for being a friend!
Success Story - Cindy Dunham
I finally found someone who understands my health goals!! She is so knowledgeable, helpful and trusting! I can communicate with Krystal anytime and get immediate feedback!
I dreaded the meeting as I thought I'd be given a diet that I can't handle, to my surprise more than 80 % of things I ate before we approved. The rest 20 % Krystal offered substitutes, which I tried and they were very closely related in taste to the original fattening food. The menu had been very carefully composed to fit my usual diet, so i am very happy and relieved. I had many questions and Krystal was very patient with me and explained in detail. All in all, highly recommend.
Success Story - Conrad Meyer
Last summer, I was diagnosed with a liver issue which required a lifestyle change. At the suggestion of my physician I contacted Krystal who designed and integrated my diet, exercise program and required supplements to create a regimen that produced results surpassing even the doctor's expectation. Krystal possesses the knowledge, experience and temperament to ensure success. My health and quality of life has improved. Thank you so much, Krystal!

Success Story - Patricia Gallagher
Krystal is extremely intelligent and knowledgeable innutrition. She also is gifted in teaching and explaining complicatedinformation! As a client, trying to make many changes in my lifestyle isdifficult and she has made it easy! So open to several questions, emails andcalls too! So grateful I was referred to her.
Success Story - Alton Ryals
Krystal is very knowledgeable about nutritionand she practices what she teaches. I got a lot of new information that I didnot have before. She is helpful and answered all of my questions. I lookforward to working with her.
Success Story - Melanie Hosey
I am very happy with Krystal Hammett. I finally feel like I have someone who cares about my digestive issues and gives me lots of time to discuss them and find a solution. The supplements I have been taking really do work and I am following her recommendations and it is helping tremendously. I am grateful to have found her!