$141.75
$157.50
saving
$15.75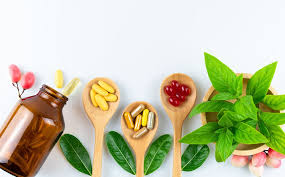 $141.75
$157.50
saving
$15.75
To make it simple, we have created a bundle price for all of the products that have been most studied to stop viral aquisiton and replication. The bundle include nutrisuticals from the most reputable professional supplement companies on the market. 
Bio-Ae-Mulsion Forte® supplies a concentrated source of Vitamin A in an emulsified form, to assist with uptake and assimilation. It may be used in cases of vitamin A need. Each drop supplies 12,500 IU of vitamin A as palmitate.
Vitamin D3 + K2 supplies 125 mcg (5,000 IU) of vitamin D3, 45 mcg of vitamin K (as  K2 menaquinone-7)  for added benefit and enhanced absorption and utilization. Vitamin D is essential to immune support and known to block viral aquisition. 
Zn-Zyme Forte™ supplies 25 mg of elemental zinc per tablet. Zinc is a mineral essential to both normal health and to optimal cellular function. As a cofactor for an excess of seventy enzymes, zinc plays an important role in many cellular processes. Zinc is also a component of specific DNA binding proteins, known as zinc finger proteins, commonly referred to as zinc fingers. Zinc fingers are vital for nutrient/gene interactions. Consider Zn-Zyme Forte™ when a higher level of zinc supplemental is indicated.
NAC (N-Acetyl-L-Cystine) is one of the bodies most important antioxidants needed for immune health, fighting cellular damage and to protect the bodies cells and tissues. NAC can also relieve symptoms of respiratory conditions acting as an expectorant, loosening mucas in your air passages.  
Essential C plus Flavonoids highly bio-avalible Vitamin C enhanced with flavonoids for antioxidant, immune and vascular support in easy to swallow capsules. Vitamin C in high doeses is proven to lessen sympotms and speeds up recovery.
Quercetin is formulated to help support cellular and immune health. Quercetin is one of the most bioactive flavonoids and helps maintain mast cell function. Studies show that those who take quercetin during active viral infections are less likley to be hospitalized and recover more quickly with less severe symptoms. 
This is a 30-120 day supply, depending on dosing. When you order, we will send a dosing schedule to tell you when to take what, how many and what time of day.