$203.00
$225.75
saving
$22.75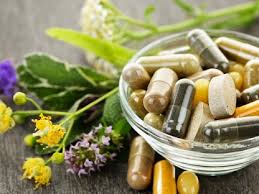 $203.00
$225.75
saving
$22.75
To make it simple, I have created a bundle price for all of the products that I most highly recommend stocking up on, the bundle includes the following from Biotics Research and Designs for Health professional supplement companies.
Bio-Ae-Mulsion Forte® supplies a concentrated source of Vitamin A in an emulsified form, to assist with uptake and assimilation. It may be used in cases of vitamin A need. Each drop supplies 12,500 IU of vitamin A as palmitate.
Bio-DK Caps™ supplies 125 mcg (5,000 IU) of vitamin D3, 550 mcg of vitamin K (as K1 phytonadione and K2 menaquinone-7) as a micro-emulsion for enhanced absorption and utilization. 
BioDoph-7 Plus® supplies a blend of pro- and prebiotics, including Bifidobacterium bifidum, Bifidobacterium lactis, Bifidobacterium breve, Lactobacillus paracasei, Lactobacillus plantarum, Lactobacillus salvarius, and Streptococcus thermophilus, along with the prebiotics Inulin (from chicory root), Arabinogalactans (from Larch), and Marshmallow root (extract).
Liposomal Glutathione provides 100 mg of reduced glutathione in each 1 mL serving (approximately 2 pumps). This product is formulated using liposomal technology, which results in superior delivery, absorption and bioavailability. Liposomal delivery bypasses proteolytic degradation in the GI tract and is uniquely effective for reaching and interacting with target tissues. Thus, this technology helps to overcome the absorption challenges typically faced with oral glutathione supplementation.
Aqueous Zinc™ 4oz of supplemental zinc in an aqueous form. It may be used therapeutically or as a source of zinc for the zinc taste test discussed at the end of the video. 
Zn-Zyme Forte™ supplies 25 mg of elemental zinc per tablet. Zinc is a mineral essential to both normal health and to optimal cellular function. As a cofactor for an excess of seventy enzymes, zinc plays an important role in many cellular processes. Zinc is also a component of specific DNA binding proteins, known as zinc finger proteins, commonly referred to as zinc fingers. Zinc fingers are vital for nutrient/gene interactions. Consider Zn-Zyme Forte™ when a higher level of zinc supplemental is indicated.
*Bio-C Plus 1000™ supplies Vitamin C (as calcium and magnesium ascorbates), along with calcium and magnesium as mineral ascorbates, in addition to citrus bioflavonoids (citrus fruit), Superoxide Dismutase (from vegetable culture), and Catalase (from vegetable culture). At higher dosages mixed ascorbates are less likely to cause digestive distress as compared to ascorbic acid. 
*Mixed Ascorbate Powder™ supplies vitamin C as mixed mineral ascorbates, otherwise known as buffered forms, which are more "GI friendly" at higher intakes. 
* I want you getting in about 9000mg of vit C, so splitting the dose between the capsules and powder is best for your body and most cost effective for your wallet. 
This is a 30-60 day supply, depending on dosing. When you order, I will send a dosing schedule to tell you when to take what, how many and what time of day.